Policies and Consulting


Are you struggling to put together abuse prevention and vulnerable sector protection policies? Are your policies outdated or weak? Do your current policies need a gap analysis or a professional review? We can help!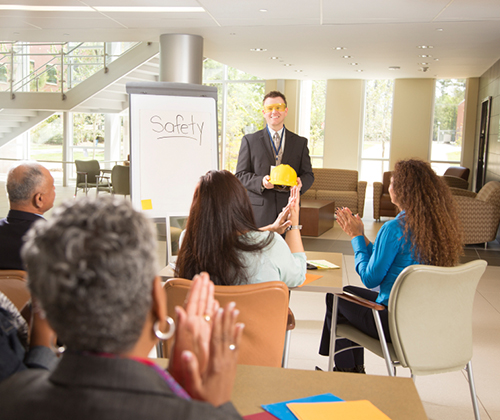 One of the first steps in demonstrating due diligence in your organization is developing a written customized policy document that includes your commitment to protect the vulnerable sector, a definition of abuse, screening procedures, child, youth and vulnerable adult protection procedures, and policies on reporting and responding to abuse.
Plan to Protect® can write and customize a policy for your unique setting! We have written policies for private schools (day and boarding), day cares, camps, missions organizations, transportation companies, charities, sporting clubs, denominations, churches and more. We will provide you with a customized policy draft, drawing on the latest recommendations from your Provincial or State Protection Acts or insurance standards. Within 2-3 weeks, we will provide you with an electronic draft policy, which you can further customize for your unique organizational needs, saving you hours of work.
The Plan to Protect® model was created through extensive legal and insurance counsel in both the writing and the review stages of its development. Our Plan to Protect® manual is rigorously maintained and updated.
Our draft policies are developed with the understanding that they do not constitute legal advice. Organizations are strongly encouraged to seek legal counsel as well as counsel from insurance companies. If you need additional help from us, our professional consulting services are designed to assist you in implementing abuse prevention.
Our policy audits have helped dozens of organizations to respond to the gaps between their policies and their actual procedures, creating an added layer of protection for both organizations and the vulnerable individuals they serve.


How to Get Started:

Our Implementation Membership is designed for organizations just getting started with Plan to Protect® and abuse prevention. We will customize policies on your behalf, and provide one registration for our Train the Trainer and Administrator/Leader courses. You will also receive all the benefits of our Basic Membership. This will help you meet insurance requirements and help you reach the highest STANDARD of abuse prevention and vulnerable sector protection. Our Implementation Membership starts at $2195 and are based on annual revenue of an organization*. Apply today!
Our Admin/Leader Certification Training provides you with the tools to administer, implement and maintain a Plan to Protect® program. We will provide you with a policy template and teach you how to customize it for your setting. Our Admin/Leader course is $449*. Register today!
We can write and customize policies for your organization! Our customized policy pricing is based on our consulting rates and are based on your type of organization. Request a quote today!
*All prices subject to applicable taxes.
---
"I highly recommend [Plan to Protect®] to any organization looking to develop safety and protection policies. [Plan to Protect®] has made it easy to develop effective policies and tools to allow effective training for everyone involved with children & vulnerable adults." Debbie Hastings, Toronto, ON